Do you want a better community for our kids?
We want to hear your ideas!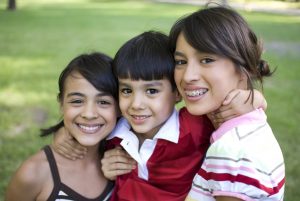 We are looking for anyone 17 years or older who would like to help plan and support programming for youth and their families in the Arcadia area.
To launch this initiative, we will meet Thursdays from 5:30-7:30pm on the following dates:
Thursday, October 25
Thursday, November 1
Thursday, November 8
Thursday, November 15
This group is meant for the whole family:
Food will be served during the meetings.
There will be activities for young children.
We will have transportation available for those who are interested.
The meetings will take place in Arcadia's Welcome Room (the white house attached to Arcadia Elementary School, 358 E River St). During these meetings, we will talk about our ideas and possible resources that could support our initiative.
After this first period of planning, the group will meet to implement their ideas. ¡Adelante juventud! will have the support of UW Extension. This includes economic resources to purchase materials, trips, transportation, and to cover other types of costs.
If you would like to participate in the group, or if you have questions, email Adam Trunzo at adam.trunzo@ces.uwex.edu or call 715-538-2311 ext. 210.